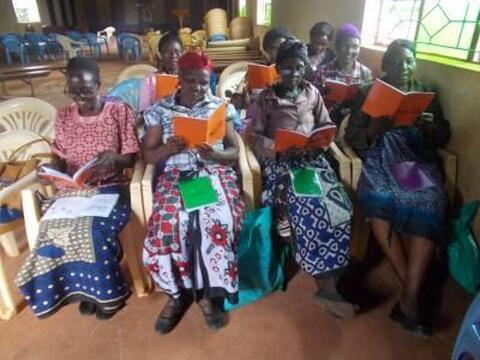 Do you know how to read and write in Tharaka language?
This programme was began in early 1990s and went on up to early 2000. Many of those who went through this eye opening learning testify of how they were introduced into a world of books that was hitherto locked up for them. The learning gave them necessary skills in live.
Through this programme over 500 adults were taught how to read and write and how to do some basic arithmetic. Learners also learnt about agriculture, business, and health- and emerging issues like HIV/Aids, gender parity, children rights…
Some of these people used their acquired skills to help themselves in live.
In this we have been partnering with department of adult education.
So even now there are adult classes where you can be taught how to read and write in Kîîtharaka. If you want to know more about this, visit our offices at Marimanti from Monday to Friday from  8.00am to 5:00 pm and we will direct you to the adult education offices or you can go there.